Collaborate on your static site's content with your team
When growing your business, you need to work with your entire team on your content marketing efforts. From writing new blogs, updating documentation and improving your knowledge base. Get it all done in Spinal.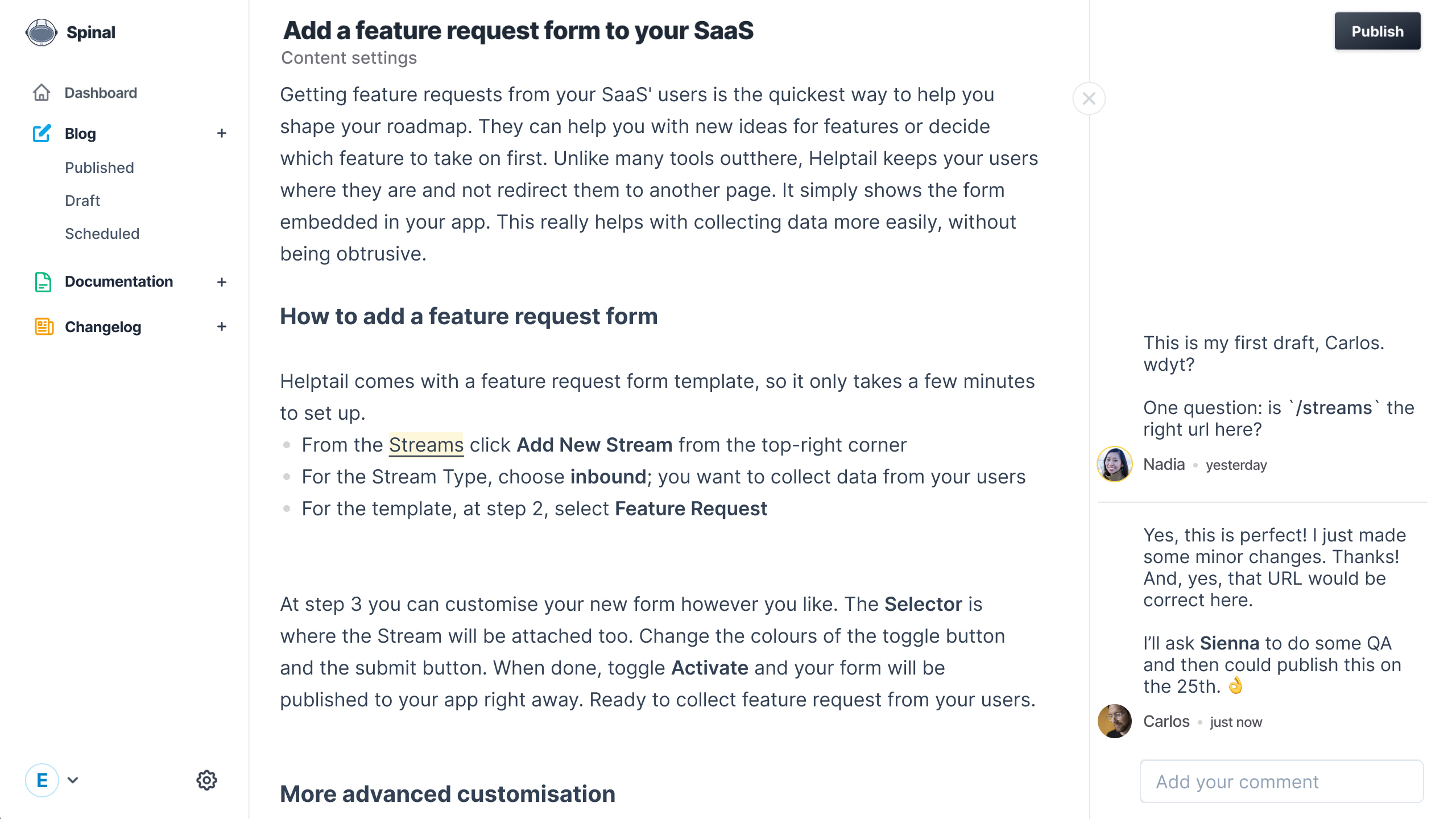 Successfully executing your content marketing strategy is difficult enough. Luckily you can rely on Spinal to help you write, schedule and publish all your content marketing with your entire team. Without them needing a GitHub account or any Git knowledge.
Spinal gives you many powerful ways to help you collaborate. Let's go over each of them.
Leave notes and comments

For those times you want to see some changes to the content or just want to give a virtual high five, you can leave a note. Want to point out a typo? Leave an inline-comment right where it's needed.

Get notified

Get email notifications when someone comments on your content, when your content gets published or scheduled.

Lock editing

When working with multiple people on the same content, it's easy to create conflicts. One person edits content, another opens the same content and by the time the latter one is saving it, the previous edits are gone. Other team members can still view the content.

Access and roles

Set who can write and also publish. You can also set who can create and edit content for a Content Types. Flexible to meet your desired workflow.

One-click invite

Inviting your team is as simple as one-click. Invite via email or a link and choose the roles and access they get.
Collaborate with your entire team on your static site
Create, schedule and work together with your entire team on content for your static marketing site. Start your free trial today.
Start Free Trial