Minimal, yet powerful CMS for agencies
Spinal is a minimal CMS for static site generators. It's used by agencies to help them and their customers update their site's content.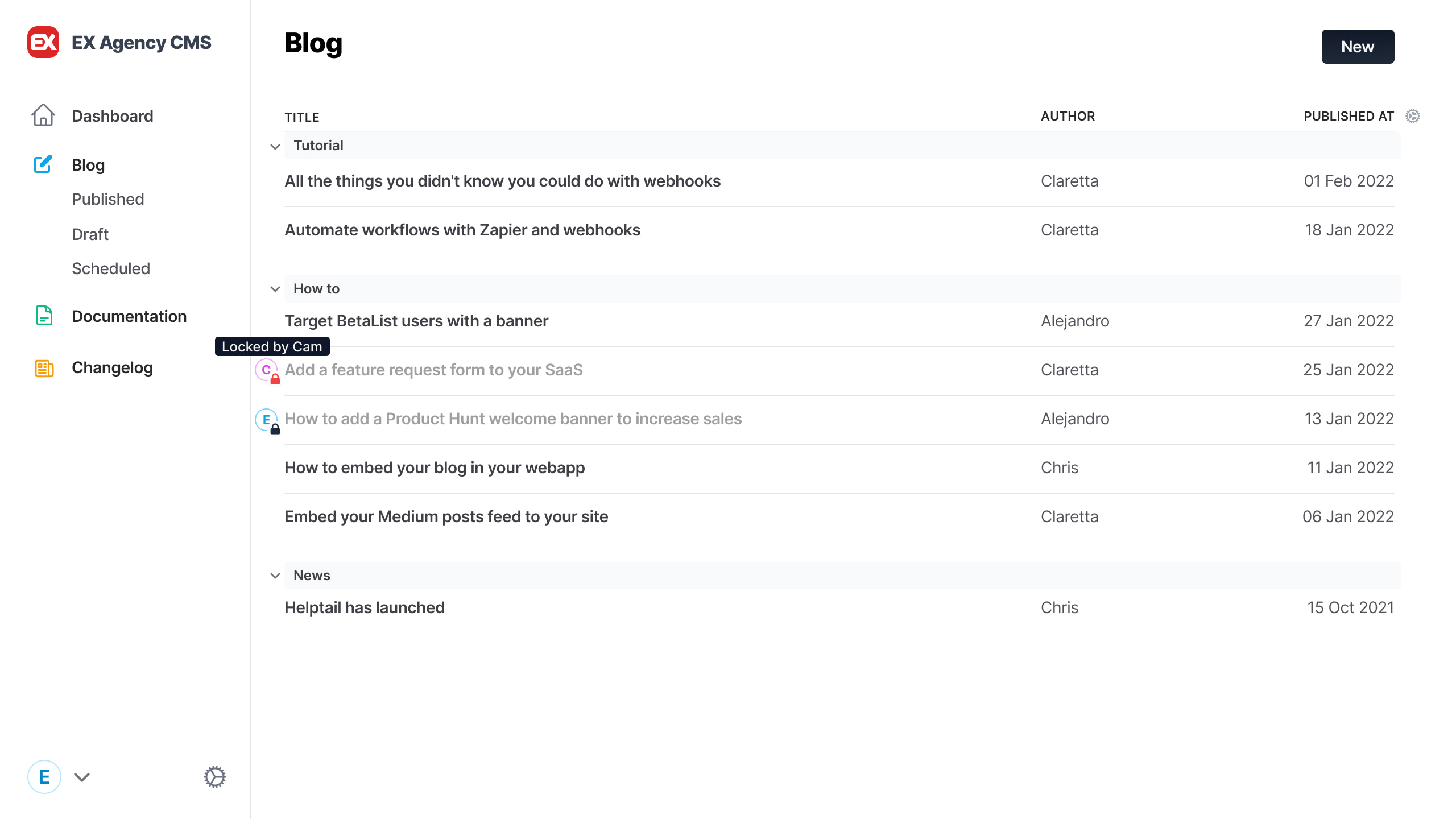 Using Spinal as the CMS for your client's website allows you to give your client the ability to create and update content for their static site, while also being able to monitor the activity. Keep content up-to-date yourself or fix a typo quickly. Want even more control? Inform about the whitelabel options.
Which static site generators does Spinal support? Quite a lot actually:
Pricing for agencies
Agencies get a discount on the monthtly or yearly subscription based on the number of clients. The more clients, the higher the discount. Minimum contract period is 12 months.
5 - 9 accounts

10% discount

10 - 24 accounts

25% discount

25 - 49 accounts

35% discount

50 - 99 accounts

50% discount

Whitelabel

Add your agency's branding + domain (eg. cms.example-agency.com) $299/month
Get in touch for the terms and the details.
Craft your best content. Today.
Create, schedule and work together with your entire team on content for your static marketing site. Start your free trial today.
Start Free Trial